Our collections come from different countries (Spain, Italy, France, Holland...), each country has its specific size. The size that you should take as valid is the one on the label of the garment, next to the price and that we have designated correlating it with the size of our country.
We work with sizes XS, S, M, L, XL or their correlative 36 (XS-S), 38 (S-M), 40 (M-L), 42 (L-XL).
Attached are size charts and measurements to serve as a guide to the size you should order.
If you have any questions please contact us through our phone 966 80 20 20 79, or email hello@avenidauno.com, we will be happy to solve it.
WOMAN
Trousers
| | | | | | | | | | | | |
| --- | --- | --- | --- | --- | --- | --- | --- | --- | --- | --- | --- |
| Spain Size | 34 | 36 | 38 | 40 | 42 | 44 | 46 | 48 | 50 | 52 | 54 |
| EUROP | 32 | 34 | 36 | 38 | 40 | 42 | 44 | 46 | 48 | 50 | 52 |
| ITALY | 38 | 40 | 42 | 44 | 46 | 48 | 50 | 52 | 54 | 56 | 58 |
| Waist cm | 62-64 | 66-68 | 70-72 | 74-76 | 78-80 | 82-84 | 86-88 | 90-92 | 94-96 | 98-100 | 102-104 |
| Hip cm | 88-90 | 92-94 | 96-98 | 100-102 | 104-106 | 108-110 | 112-114 | 116-118 | 120-122 | 124-126 | 128-130 |
Jeans
| | | | | | | | | | |
| --- | --- | --- | --- | --- | --- | --- | --- | --- | --- |
| EU SIZE | 25 | 26 | 27 | 28 | 29 | 30 | 31 | 32 | 33 |
| ESPAÑA | 32 | 34 | 36 | 38 | 40 | 42 | 44 | 46 | 48 |
| Waist cm | 58-60 | 62-64 | 66-68 | 70-72 | 74-76 | 78-80 | 82-84 | 86-88 | 90-92 |
Shirts and T-shirts
| | | | | | | |
| --- | --- | --- | --- | --- | --- | --- |
| SIZE | XS | S | M | L | XL | XXL |
| Bust cm | 80-82 | 84-86 | 88-90 | 92-94 | 96-98 | 100-102 |
| Waist cm | 62-64 | 66-68 | 70-72 | 74-76 | 78-80 | 82-84 |
| Hip cm | 88-90 | 92-94 | 96-98 | 100-102 | 104-106 | 108-110 |
Shoes
| | | | | | | | | |
| --- | --- | --- | --- | --- | --- | --- | --- | --- |
| EUROP SIZE | 35 | 36 | 37 | 38 | 39 | 40 | 41 | 42 |
| EU | 35,5 | 36 | 37 | 38 | 39 | 40 | 41 | 42 |
| USA | 4 | 5 1/2 | 6 | 7 | 8 | 9 | 9 1/2 | 11 |
| Foot cm | 22,5 | 23 | 23,5 | 24 | 24,5 | 25,5 | 26 | 26,5 |
MAN
Shirts and T-shirts
| | | | | | | | |
| --- | --- | --- | --- | --- | --- | --- | --- |
| UNIVERSAL SIZE | XS | S | M | L | XL | XXL | 3XL |
| EU | 42 | 44-46 | 48-50 | 52-54 | 56-58 | 60-62 | 64-66 |
| UK | 32 | 34-36 | 38-40 | 42-44 | 46-48 | 50-52 | 54-56 |
| ITALY | 46 | 48 | 50 | 52 | 54 | 56 | 58 |
| Bust cm | 82 | 84-88 | 89-96 | 97-104 | 102-110 | 113-120 | 122-128 |
| Waist cm | 76-84 | 85-92 | 93-100 | 101-108 | 109-116 | 117-124 | 125-130 |
| Hip cm | 77-73 | 84-92 | 92-100 | 100-108 | 108-116 | 116-128 | 129-136 |
Trousers 
| | | | | | | | |
| --- | --- | --- | --- | --- | --- | --- | --- |
| SPANISH SIZE | 38 | 40 | 42 | 44 | 46 | 48 | 50 |
| EUROP | 46 | 48 | 50 | 52 | 54 | 56 | 58 |
| UK | 28 | 30 | 32 | 34 | 36 | 38 | 40 |
| ITALY | 46 | 48 | 50 | 52 | 54 | 56 | 58 |
| Waist cm | 76-78 | 79-82 | 83-86 | 87-90 | 91-94 | 95-98 | 99-102 |
Jeans
| | | | | | | | | |
| --- | --- | --- | --- | --- | --- | --- | --- | --- |
| USA SIZE | 30 | 31 | 32 | 33 | 34 | 36 | 38 | 40 |
| SPAIN | 40 | 41 | 42 | 43 | 44 | 46 | 48 | 50 |
| Waist cm | 77-79 | 80-81 | 82-84 | 85-86 | 87-89 | 91-95 | 97-100 | 102-105 |
Shoes
| | | | | | | |
| --- | --- | --- | --- | --- | --- | --- |
| TALLA EUROPEA | 40 | 41 | 42 | 43 | 44 | 45 |
| USA | 7 | 7 1/2 | 8 1/2 | 9 | 10 | 11 |
| UK | 6,5 | 7 | 8 | 8 1/2 | 9 1/2 | 10 1/2 |
| FOOT (cm) | 25 | 25,5 | 26,5 | 27 | 28 | 29 |
MARCCAIN
Camisetas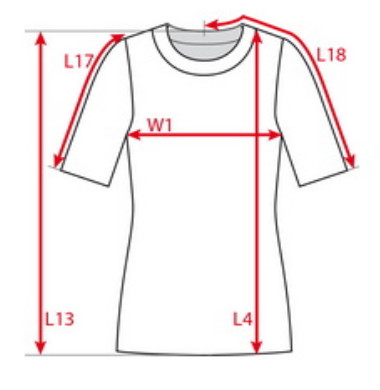 | | | | | | |
| --- | --- | --- | --- | --- | --- |
| | 1 | 2 | 3 | 4 | 5 |
| L04 | 63 | 64 | 65 | 66 | 67 |
| L18 | 70,5 | 72 | 73,5 | 74 | 74,5 |
| W01 | 46 | 48 | 50 | 52,5 | 55 |
Faldas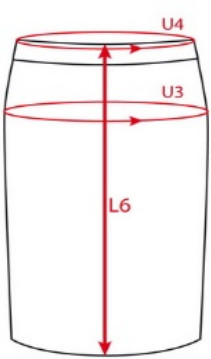 | | | | | | |
| --- | --- | --- | --- | --- | --- |
| | 1 | 2 | 3 | 4 | 5 |
| L06 | 48 | 49 | 50 | 51 | 52 |
| U03 | 92 | 96 | 100 | 104 | 108 |
| U04 | 68 | 72 | 76 | 80 | 84 |
Pantalones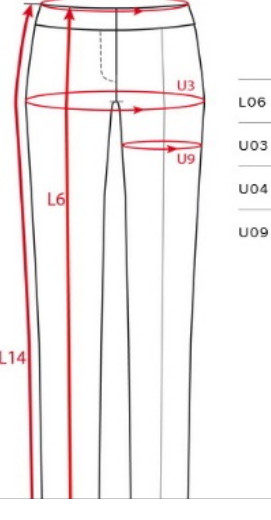 | | | | | | |
| --- | --- | --- | --- | --- | --- |
| | 1 | 2 | 3 | 4 | 5 |
| L06 | 63 | 64 | 65 | 66 | 67 |
| U03 | 93 | 97 | 101 | 105 | 109 |
| U04 | 70 | 74 | 78 | 82 | 86 |
| U09 | 53 | 55,5 | 58 | 60,5 | 63 |
Tallajes Marccain equivalentes en diferentes países
| | | | | | |
| --- | --- | --- | --- | --- | --- |
| Marccain | 1 | 2 | 3 | 4 | 5 |
| Germany | 34 | 36 | 38 | 40 | 42 |
| France | 36 | 38 | 40 | 42 | 44 |
| Italy | 38 | 40 | 42 | 44 | 46 |
| Great Britain | 8 | 10 | 12 | 14 | 16 |
| US | 4 | 6 | 8 | 10 | 12 |
| Japan | 7 | 9 | 11 | 13 | 15 |